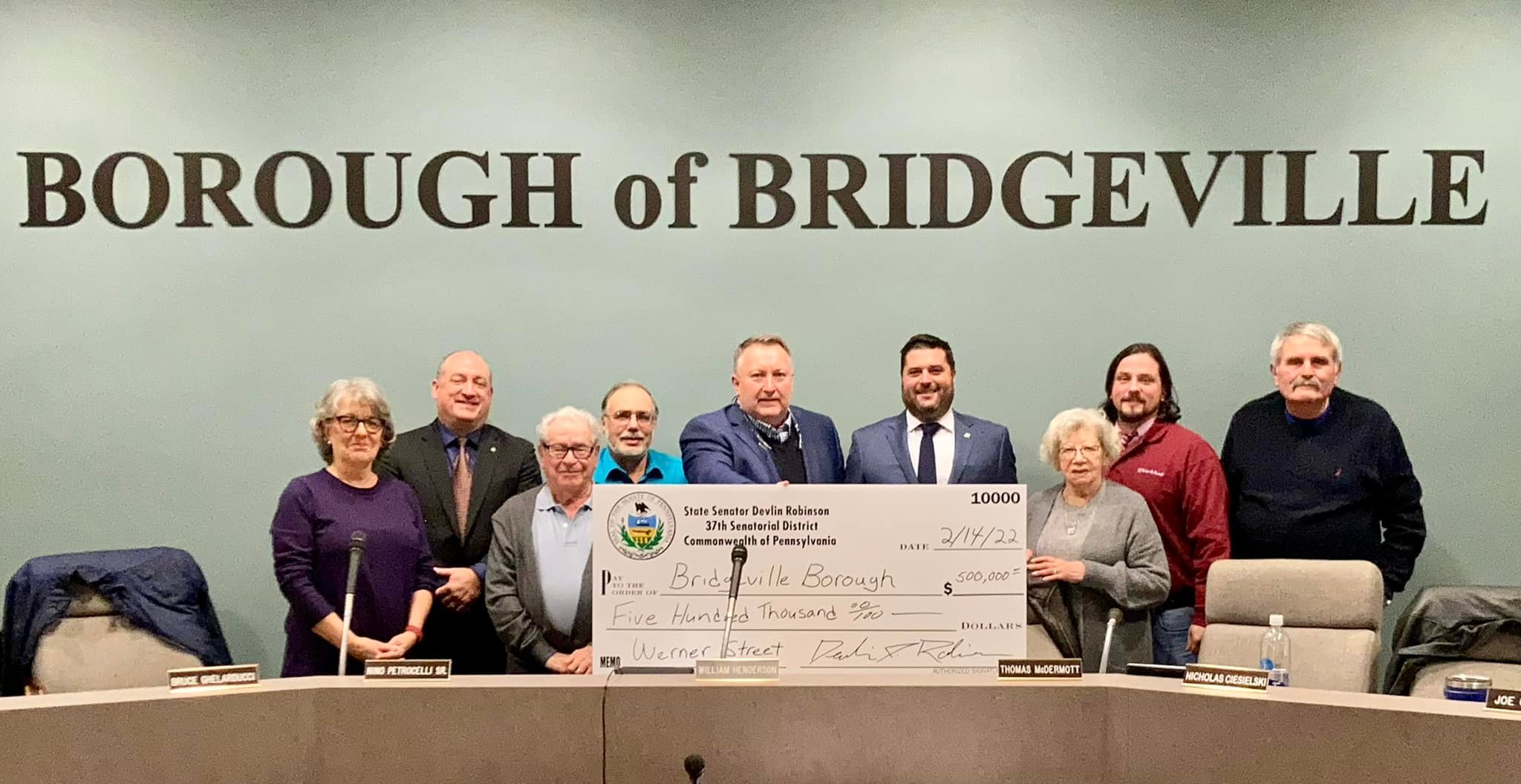 Bridgeville, PA – at their February 14th meeting, the Bridgeville Borough Council and Mayor were presented with a ceremonial check in the amount of $500,000 from State Senator Devlin Robinson representing the recent grant award for the Werner Street Slope Stabilization, Retaining Wall and Storm-water Improvements Project.
Caused by severe erosion and a lack of storm sewers on a roadway that was built adjacent to a very steep slope, this project will remedy a landslide that is causing portions of Werner Street to slide down onto and endangering the Pittsburgh & Ohio Central Railroad tracks. Portions of Werner Street have already slid, causing areas to be blocked off. This roadway is also a prime access route for accessing the public parking lots in the Bridgeville Central Business District. This project will construct a retaining wall, install storm sewer infrastructure and restore the roadway, thus preventing any future damage or danger to the adjacent railway and will ensure enfettered access to the Bridgeville Parking Authority main public lots off James Street.
The Werner Street project is estimated to cost $782,000, and this $500,000 grant from the Allegheny County Gaming Economic Development Tourism Fund (GEDTF) will cover majority of the project's estimated costs. The remaining funds necessary for the project will be paid for by American Rescue Plan Act funding. This project is anticipated to be bid in the next month, with construction to start by early summer.