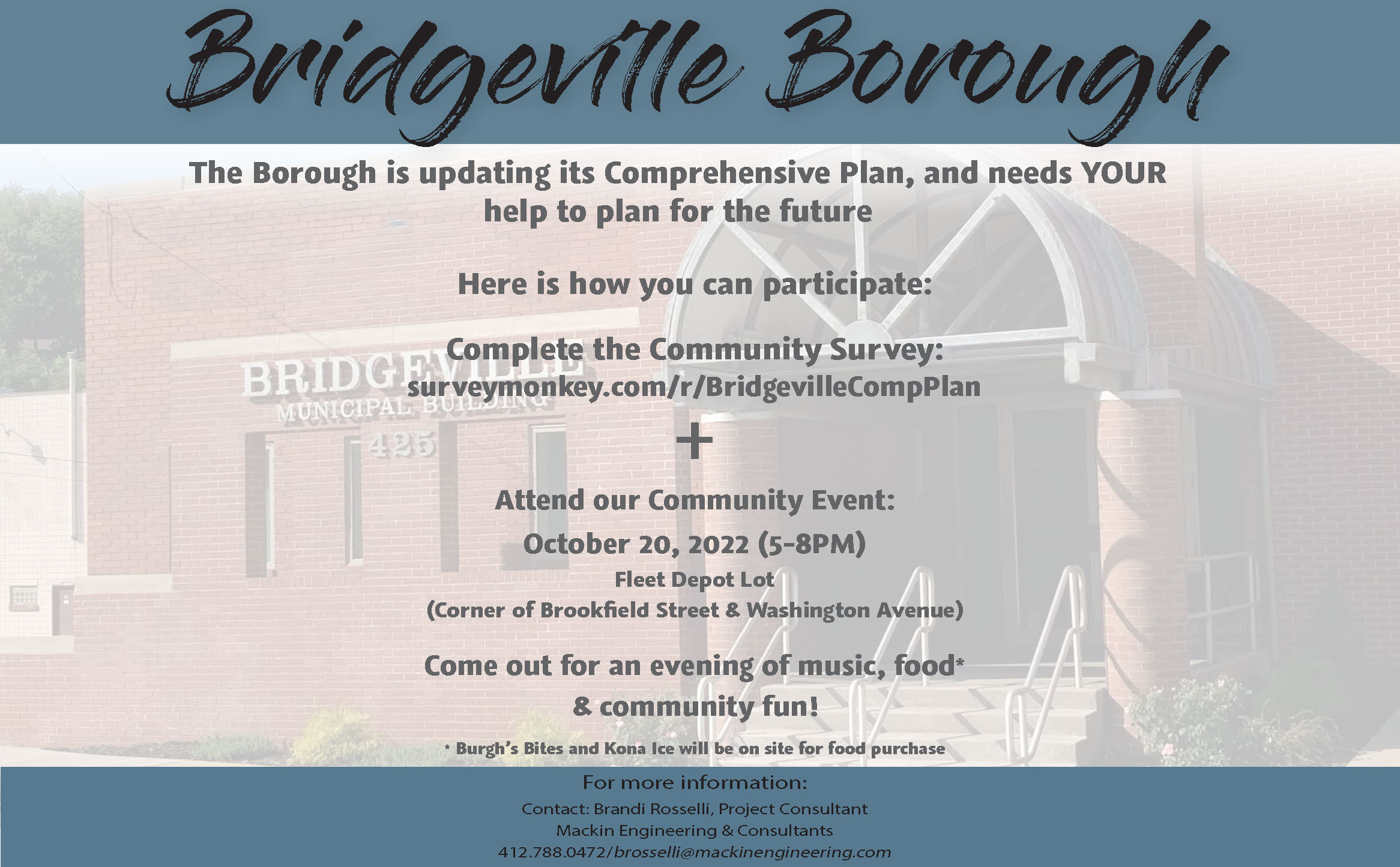 Bridgeville Borough, PA – Hey Bridgeville – we want to hear what you're thinking!  Many know the Borough is in the process of updating its Comprehensive Plan, the blueprint to our community's future.  There are several ways right now to get involved including:
Attend the Community Planning Event on Thursday, October 20th from 5PM to 8PM in the Fleet Depot Parking Lot (corner of Washington Avenue and Brookfield Street).  This will not be your typical public meeting, but a community gathering with live music, food trucks, community fun and a touch-a-truck event.
If you have questions or need further information, contact Joe Kauer, Borough Manager at jkauer@bridgevilleboro.com or Brandi Rosselli, Project Consultant at brosselli@mackinengeineering.com.