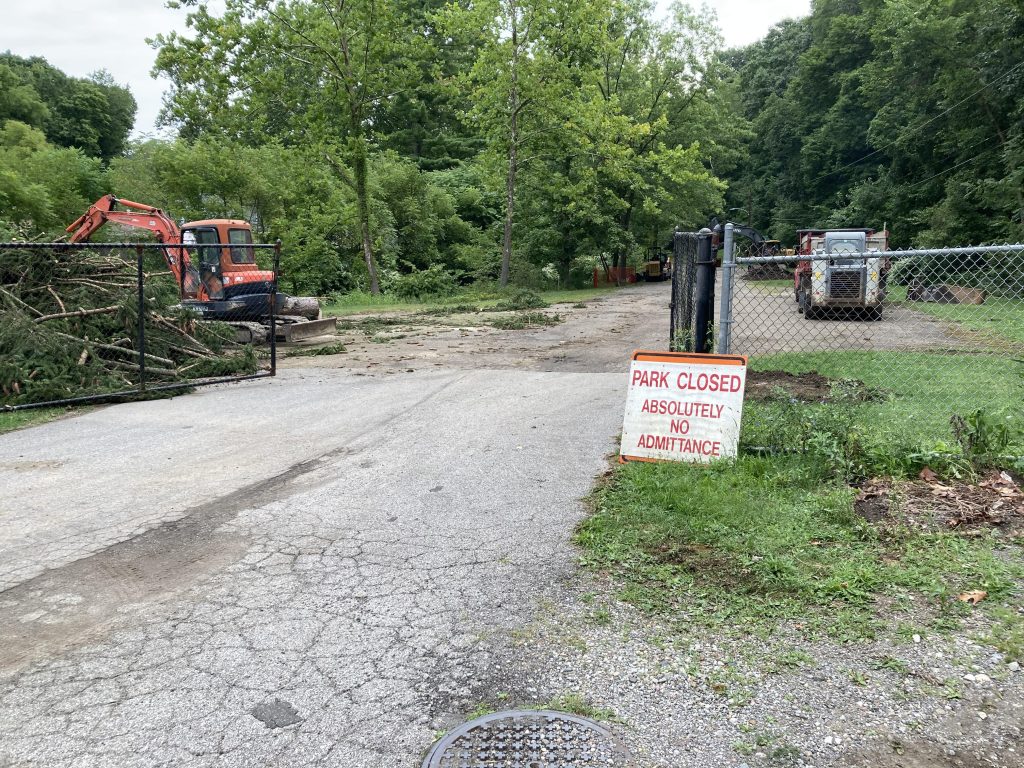 Borough Council at their July Meeting awarded a $418,082 contract to Sciarretti Site Development and Paving Co. for the McLaughlin Run Park Improvements Phase 2 Project.  Half of this project, in the amount of $209,041, is funded by a grant from the Commonwealth.  Construction on the park started this week.  The park is now CLOSED TO THE PUBLIC to facilitate the renovations.
Improvements as part of this contract will include:  renovating the front entrance, adding fencing, landscaping including additional shade trees, new decorative gate, create a large paved parking area and paved access road to the back of the park, construct two concrete pads for new picnic shelters, add skate equipment, a flagpole, new drinking fountain and some other small improvements.
Later this year, a separate contract is planned to be awarded to make flood mitigation improvements to the ballfield.  The ballfield is planned to be lowered and trash racks installed within the waterway to divert debris from the stream into the field during high water events.  This effort will help ensure the waterway remains open preventing backups at downstream bridges and culverts in town.  This separate project is funded by a $425,000 grant from the County.