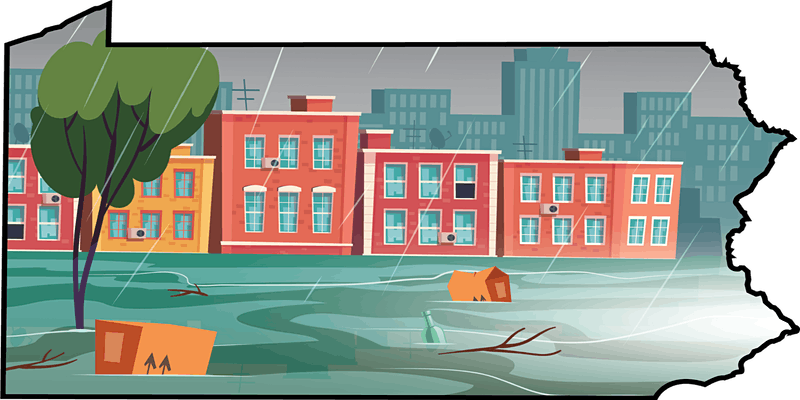 By: Allegheny County Conservation District, Monday, May 9, 2022, 7PM in Millvale
Learn from experts how to prepare for and recover from flood events and find out about available resources.
About this event:
Are you a homeowner or a business owner in Allegheny County? Have you been asking yourself: How do I protect my house from flooding? What can I do to get back into my house after it has flooded? What kind of help is available if I can't do it on my own?
Join the U.S. Army Corps of Engineers, Allegheny County Conservation District, PA Dept. of Environmental Protection, PA Emergency Management Agency, Federal Emergency Management Agency, and Millvale Ecodistrict Collaborative for a workshop to learn how to prepare, mitigate and recover from flooding, gain awareness of available resources for homeowners or business owners and find other important information to empower yourself and the people you care about before and after a flood. Learn to be a better prepared and flood-resilient community.
This in-person session will be Monday, May 9 from 7-9 pm at the Millvale Food + Energy Hub.
In-person registration is limited to 30 seats, so don't wait!
Additional participants will also have a virtual viewing option.
 Register to attend at:  https://www.eventbrite.com/e/homeowner-business-owner-flood-education-workshop-tickets-310702839557?aff=odeieiconstantcontact&ctct_id=07d1ace6-28eb-4118-827f-3677f711d81d_p2&ctct_c=bfbsTO3ZQoMfHPifzlo4dxfUNzNX-Ijqgfr-hZRDV05aRIIqI6tc6g==