When:
December 4, 2020 @ 6:30 pm – 7:30 pm
2020-12-04T18:30:00-05:00
2020-12-04T19:30:00-05:00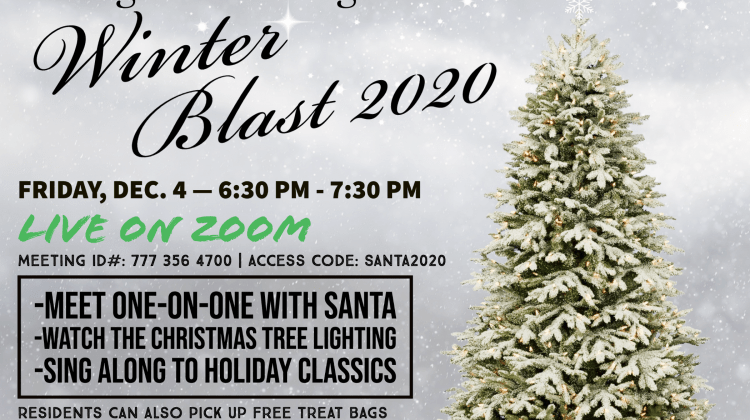 Bridgeville's annual holiday kickoff is going to be a little different this year.
There's still going to be a Winter Blast, Santa is still going to light the Christmas tree at Triangle Park, and he will still be chatting with local kids. But to keep everybody safe, this community event will be held live on Zoom.
This Friday, Dec. 4, from 6:30 p.m. – 7:30 p.m., residents will be able to gather virtually, watch the Christmas tree lighting, then have one-on-one web conference visits with Santa. There might even be Christmas carol karaoke.
To join in, visit zoom.us or download the Zoom app on your smartphone and use:
Meeting ID: 777 356 4700
Access Code: SANTA2020
For people who aren't home during the event, volunteers will be handing out treat bags with prizes inside to motorists passing through Railroad Street from 6:30 p.m. – 7:30 p.m. Each bag includes a ticket for a drawing that will be held later that evening. Winners will be posted to Bridgeville.org